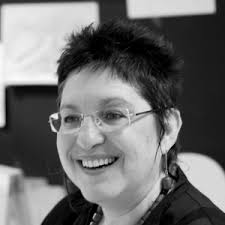 KALLI KASTORI
Kalli Kastori was born in Volos, Greece. She studied music and guitar, having a tremendous impact from her very early years. She made recordings for Radio Stations in Cairo, Romania, Sofia and ERT. She was a teacher for many years, and gave concerts in International Festivals such as the Apollonia Festival of Arts in Bulgaria, and Aalborg in Denmark. On March 1988, one of the most famous magazines is the music industry, "Classical Guitar" published an article called "Greek Notebook – Colin Cooper visits Volos, where the Greek journalist makes an important reference on Kalli's Kastori music" : "I am so impressed by Kalli Kastori… she plays so delicately and with such a wonderful sound", he wrote.
Since 2000, Kalli Kastori devotes herself to the visual arts. She successfully gives exams to the Fine Arts School of the Aristotle University of Thessaloniki and graduates first from the laboratory of George Golfinos. During her studies, she was honored with four awards from IKY and received the highest score. Having graduated with honors from the School of Fine Arts of Aristotle University in June 2008 was awarded the scholarship of the Michelis Foundation for postgraduate studies abroad. She conducted studies at University of the Arts London, (Wimbledon College of Art), taught by internationally renowned artist Geraint Evans. In 2011 she graduated winning the title of "MASTER OF ARTS".
Her work has been featured in well-known galleries and art galleries in Greece and abroad. In 2013, the Hellenic Cultural Center in London held a solo exhibition entitled "Freeze" which has given rise to related article published in the Wall Street International Magazine entitled "Kalli Kastori: Freeze".
Kallie Kastori works are in the collection of the Museum Frissiras, in Gallery Vogiatzoglou, in many private collections in Greece and abroad, as well as public institutions and galleries.
Exhibitions
Solo:
• 2019 Snapshots, The Other Art Fair Organized By Saatchi, Λονδίνο
All my desires, ΜΙΕΤ, Thessaloniki
• 2018 Snapshots, Technochoros, Athens
• 2017 Fingerprints, Public Gallery Giorgio de Chirico, Volos
• 2016 Waiting, Papazikou Gallery, Veroia
European Parliament, Yehudi Menuhin, Brussels
Expectation and moment II, Theorema Gallery, Brussels
• 2015 The rhythm of waiting, Aenaon, Athens
• 2013 Freeze, Hellenic Centre, London
Freeze, Kaplanon 5 Gallery, Athens
• 2010 Pause, Public Gallery Museum Katsigra, Larisa
Pause, Public Gallery Giorgio de Chirico, Volos
• 2009 Pause, Astrolavos Art Life, Athens
Group
• 2019 Art Thessaloniki, Thessaloniki
Love is a dog from hell, Frysiras Museum, Athens
• 2016 Art Thessaloniki, Thessaloniki
Art Athina, Athens
Follow me, Papatzikou gallery, Veroia
• 2015 Embody, The Collection Gallery, Nicosia
Them, Frysiras Museum, Athens
Small Forms, Papatzikou Gallery, Veroia
• 2012 Depot / Small artworks, Kaplanon 5 Gallery, Athens
Ways of Art, Kaplanon 5 Gallery & Municipality of Lamiaion, Municipal Gallery of Lamia Alekos Kontopoulos
• 2011 Expo Collective, Theorema Gallery, Brussels
Interim Show, Τhe Nunnery Gallery, Wimbledon College of Art, London
• 2010 40×40, Municipal Gallery Volos
Salad al Fresco, Sprout Community Arts, London
• 2009 Kodra-Fresh, Thessaloniki
• 2008 I create, therefore I exist, Contemporary Art Museum Thessaloniki
5th Youth Biennale, Hotel Maris, Crete
• 2007 Small dimensions artworks, Archeological museum of Thessaloniki
Distinctions:
• Nominated for the Art Gemini Prize, Singapure, 2019
• Nominated for the Royal Arts Prize, London, 2019
• Awarded with the Micheli Scholarship, 2019
WORKS