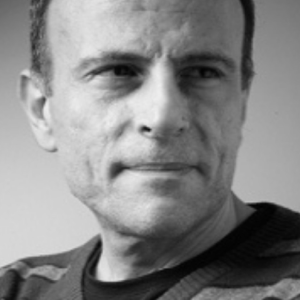 As a child, he expressed his creativity through painting, sculpting, and carving, inspired by nature's beauty. Growing up in Thessaloniki, he had access to nearby mountains, including Athos, Samothrace, Drama, and Olympus, further fueling his passion. 

He became a self-taught expert in woodcarving, creating models, musical instruments, figureheads, signs, works for churches, jewelry, and sculptures. After working on handmade Byzantine icons, he realized his true calling was creating his own art. 

Woodcarving became an integral part of his life, fulfilling a deep inner need and giving him a sense of happiness and connection. With almost 25 years of experience in teaching wood sculpturing, he continued to carve daily. And continues to explore new styles and ways of handling wood, which he so much loves!
Special Distinctions:
The Pinacothèque is a private museum in the Grand Duchy of Luxembourg. Its president and founder is Hervé Lancelin, one of the most influential art collectors in Europe. The exhibition space is open to the public and presents art exhibitions free of charge.
Each year, the Pinacothèque awards the Luxembourg Art Prize to talented amateur or professional artists, regardless of their age, nationality or country of residence. Spurred on by its president and founder, the Pinacothèque contributes to the influence of international contemporary art in the Grand Duchy of Luxembourg. It discovers little-known talents from all over the world and gives them the means to achieve a long-term career on the professional art circuit.
Andreas was awarded a certificate of artistic achievement in 2022 and 2023
Mail: info@woodsculpture.gr
Site:www.goodsculpture.gr
Facebook page: https://www.facebook.com/Woodsculpturegr
Instagram:https: //www.instagram.com/andreastzanoudakis/
WORKS