Interview to Sissy Sigioultzi – Rooka, Philologist, Writer, member of the Union of Journalists Periodical & Electronic Press NWE, Radio Producer at radio1d.gr and President of the"Greek Cyprus Cultural Association"
A paragraph about myself
My foray into the art world started when I was a child, raised in a liberal and strongly matriarchal Mexican family. Our foundation was based on respect, freedom, and love for others. During my early years, I was surrounded by artistic expression in the form of music, film, theatre, literature and most of all, painting.  My paternal grandmother used to invite me into her workshop to help her and watch her paint. This was my introduction to creativity.  For more than 20 years, I had combined her passion for art with a career in social development, working in different sectors to design innovative strategies for social inclusion within communities.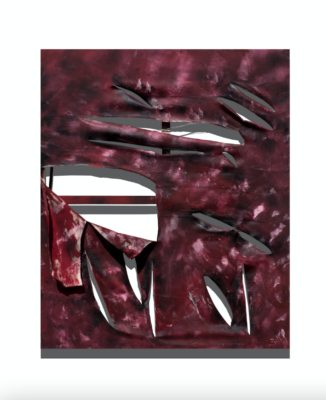 Inspiration sources
My artwork is marked by the equation of matter = skin = psyche. This conceptual matrix is enriched through its overlap with two other discursive lines tasked with conveying its production: the tireless exploration of the margin of possibilities open to gestural abstraction; and the growing need to question the bi-dimensionality of modernist painting in order to advance first toward tri-dimensionality and finally toward sculpturally.
From the skin to the body- or equally: from painting to sculpture -through an incision, a wound which unleashes the transgression of limits.
Materials you use
I use organic materials: natural pigments, different textures, marble dust, sand, flax oil, and paints that I create. Crucially, the fabric gets the main space. I believe we often forget the important role played by both the easel and the canvas. In my work, the weave of the fabric always plays a fundamental role. In treating the fabric—which is usually made of cotton—I start with a half chalk primer made of rabbit's foot glue, calcium carbonate, flaxseed oil, zinc oxide and distilled water. This raises the absorption and refraction.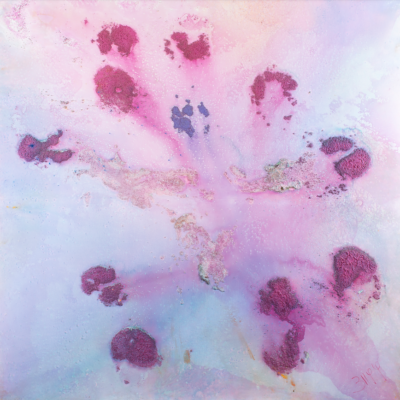 Technique and style
Abstraction. My style can be part of the trans-modern category called "painting in the expanded field."
How do you define the end, the point of completion for each one of your artworks?
My creative process is a collaborative one with nature. When the materials react or when they are drying, it is the elements of temperature, space, time, humidity and wind that determine how a piece will be transformed. And this collaboration is a continuous process because if today is a hot day, the materials react in a certain way; if I use pigments and it is windy, there will be a gap in the canvas. Therefore, my creative process is an act of freedom and collaboration.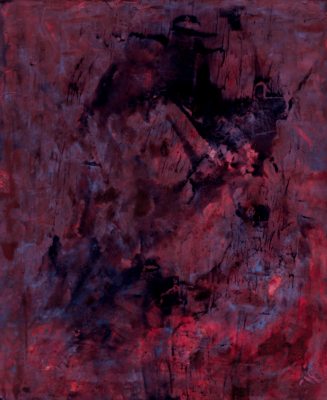 How important is the title of your work and how do you choose each title?
Art, sometimes it is a mirror, sometimes a window, that's why the tittle is so important to me. It depends on the intentionality of my artwork. Poems, memories, feelings is always a mental process.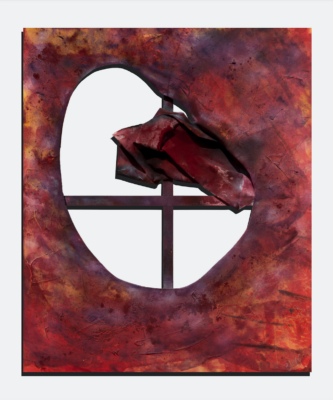 Why did you choose art in your life?
Art gives me the privilege of opening up the bowels of my life and hopes that somehow, this story of mine can find an echo when it is seen when it is exhibited and that those who gaze upon it and can experience some emotion to transport them to a place in the subconscious. 
Creating is my act of hope. It's how I relate to my feelings, to my body and its memories. Through the body, we experience reality. We get to know our surroundings, we communicate who we are, and we relate to the world. Through the dynamics of recognising others and ourselves, we generate impulses in the subconscious that are imprinted in our minds, leaving traces in our memory.