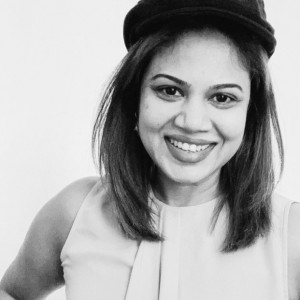 Sumali Piyatissa is an artist based in Colombo, Sri Lanka. She's an Accountant by profession and her love for art desired her to pursue it further. She has been painting since a very young age. However, she started her journey as an artist later on in life. She's a self taught artist developing her own style and artistic identity to create unique pieces of art. Sumali enjoys experimenting with bold color palettes and different mediums. From Oil painting to alcohol inks and epoxy resin. Her style of painting is abstract and differs from traditional techniques to a blend of modern mixed media techniques.
Sumali's inspiration is drawn from her travel, surroundings, color, the people she interacts with and things that capture her eye. Her paintings represent freedom, joy and positivity.
Her work has been exhibited at Art fairs and she has had two solo exhibitions to date. Currently Sumali is selling her artwork in international platforms and also working with renowed interior designers on diverse artistic projects.
Solo exhibitions:
"Genèse" – February 2015 – Sri Lanka
"KOLORFLO" – July 2018 – Sri Lanka
Group Exhibitions:
Brush with strokes – II (2014 – Sri Lanka)
Kala Pola – (Sri Lanka – 2013/Feb 2020)
Art Fairs:
Roys Art fair – Oct 2019 (London, UK)
Art Innsbruck 2020 – Jan 2020, Austria (In collaboration with Van Gogh Art Gallery, Madrid)
Collective Art Show – Mar 3rdto 15th 2020 – Van Gogh Art Gallery , Madrid, Spain.
Artist Directory – Aesthetica Magazine (Feb/Mar issue 2020)
WORKS